Medical and Engineering Research Consultants (MERC) is a biomechanical consulting firm specializing in injury causation analysis by integrating the disciplines of medicine and engineering. Drs. Smith & Harding have a combined 50+ years of experience in biomechanics and their expertise covers virtually every way people can be injured, from the highly unusual to the very common.
Dr. Harry L Smith, PhD, MD
Dr. Smith founded Medical and Engineering Research Consultants [MERC] in 2015 after 29 years of consulting with Biodynamic Research Corporation [BRC] serving as its co-founder and holding various positions such as president and chairman of the board.
Dr. Smith earned BS (high honors) and MS degrees (1964 and 1965 respectively) in Civil Engineering from Michigan State University and the PhD degree (1969) in Nuclear Engineering from Texas A&M University. After a number of years practicing engineering, he served with the US Army for 4 1/2 years in dominantly engineering capacities except for a tour in Vietnam.
Upon transfer to the US Army Reserves and obtaining the MD degree in 1978 from the University of Texas Health Science Center at San Antonio, Dr. Smith served in various Reserve positions to include Command Surgeon of the 90th US Army Reserve Command retiring in 1994.

Initially practicing Emergency Medicine, Dr. Smith also pursued post graduate medical education and is board certified in Radiology and Nuclear Medicine. Early in his medical practice, Dr. Smith joined with other physician engineers in developing a combined medical engineering approach to analyzing injuries and began offering consulting services. After more than 30 years of clinical practice, he currently practices medicine in the non-clinical setting only and consults in injury causation analysis based on integrating engineering, medicine, and imaging.


More about Dr. Smith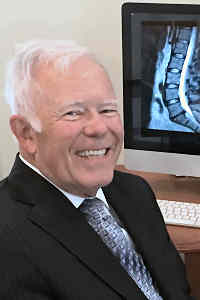 Areas of Expertise include but are not limited to:
Automotive
All Terrain Vehicles
Aviation
Bicycles
Boating
Criminal Cases
Determine who was driving
Equestrian incidents
Fire and fire related injuries
Helmet & head Protection
High Altitude to include atmospheric reentry injuries
Industrial Incidents
Motorcycles
Personal Watercrafts
Product liability
Protective clothing
Slips & falls
Small tools
Sports
Tractor trailer incidents
Train Incidents
Dr. Richard M Harding, BSc, MB BS (London), PhD
Dr Richard Harding received his medical degrees (and an intercalated BSc (1st Class Honors, 1971) between his pre-clinical and clinical medical training) from the London Hospital Medical College, University of London (1974). He was also awarded his Doctor of Philosophy in Human Physiology from St Bartholomew's Medical College, University of London (1985).
Before joining Biodynamic Research Corporation (BRC) in 1995, Dr Harding worked as a Family Practitioner Officer in the Royal Air Force, before entering the speciality of Aviation Medicine and advancing to a Consultant in Aviation Medicine, where his research focused on the study of human tolerance to and protection from applied forces.
While a Consultant with BRC (until 2014), Dr Harding specialized in impact analysis, kinematics, and injury causation analysis. His case experience reflects general negligence and product liability issues of injury potential and mechanisms, crashworthiness, restraint systems, and human performance/behavior in matters involving pedestrians, automobiles, trucks, trains, watercraft, aircraft, spacecraft, industrial settings, and premises.

With regard to the last, Dr Harding was a lead consultant and author, along with Dr Smith, of BRC's NASA-contracted study of injury causation in the astronauts lost in the Columbia disaster. This study was rewarded with a NASA Group Achievement to the Spacecraft Survival Integrated Investigation Team "for outstanding completion of the Columbia Crew Survival Investigative Report, the findings of which will reach far into the future to make human space flight safer."
More about Dr. Harding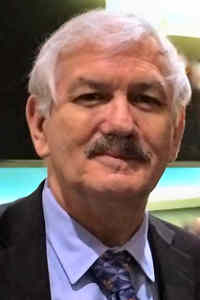 MERC consultants have the credentials to analyze how virtually any injury occurred whether it's a lawnmower incident or an aircraft crash; and, where appropriate, assess whether an alternative design, protective measure, or a procedural change would have made a difference. Using the scientific method as practiced in medicine and engineering, MERC professionals are committed to uncover the facts that lead to answers surrounding questions of injury.