Medical and Engineering Research Consultants (MERC) is a consulting firm specializing in combining the disciplines of medicine and engineering to analyze injuries. Dr. Smith has more than 40 years of experience and his expertise covers virtually every way people can be injured, from the highly unusual to the very common. He's seen it all.
Dr. Harry L Smith, PhD, MD
Dr. Smith founded Medical and Engineering Research Consultants [MERC] in 2015 after 29 years of consulting with Biodynamic Research Corporation [BRC] serving as its co-founder and holding various positions such as president and chairman of the board.
Dr. Smith earned BS (high honors) and MS degrees (1964 and 1965 respectively) in Civil Engineering from Michigan State University and the PhD degree (1969) in Nuclear Engineering from Texas A&M University. After a number of years practicing engineering, he served with the US Army for 4 1/2 years in dominantly engineering capacities except for a tour in Vietnam.
Upon transfer to the US Army Reserves and obtaining the MD degree in 1978 from the University of Texas Health Science Center at San Antonio, Dr. Smith served in various Reserve positions to include Command Surgeon of the 90th US Army Reserve Command retiring in 1994.

Initially practicing Emergency Medicine, Dr. Smith also pursued post graduate medical education and is board certified in Radiology and Nuclear Medicine. Early in his medical practice, Dr. Smith joined with other physician engineers in developing a combined medical engineering approach to analyzing injuries and began offering consulting services. After more than 30 years of clinical practice, he currently practices medicine in the non-clinical setting only and consults in injury causation analysis based on integrating engineering, medicine, and imaging.


More about Dr. Smith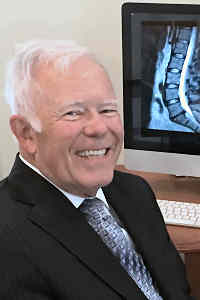 Areas of Expertise include but are not limited to:
Automotive
All Terrain Vehicles
Aviation
Bicycles
Boating
Criminal Cases
Determine who was driving
Equestrian incidents
Fire and fire related injuries
Helmet & head Protection
High Altitude to include atmospheric reentry injuries
Industrial Incidents
Motorcycles
Personal Watercrafts
Product liability
Protective clothing
Slips & falls
Small tools
Sports
Tractor trailer incidents
Train Incidents
Dr. Smith has the education, training, expertise and experience to analyze how virtually any injury occurred whether it's a lawnmower incident, an aircraft crash, an issue of whether protective clothing would have made a difference in a fire/burn incident, or a question as to who was driving a vehicle during an incident. We are committed to finding the truth using proven, science based analysis utilizing medicine, engineering and imaging.